The Best Roofing Contractor to Trust for Your Home in Omaha, NE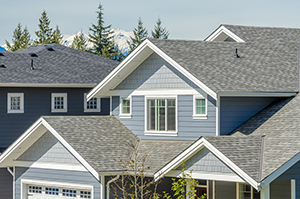 There are myriad reasons to replace your roof. Perhaps it's due to aesthetics—a roof that has peeling, buckling, or missing shingles sure isn't helping with the curb appeal of your home. Or maybe it's a performance issue; your older roof could be the reason for your increased energy bills. You may have started to notice granules in your gutters, attic leaks, or dark streaks on your roof. All of these are signs that it's time for a roof replacement.
In Omaha, Nebraska, the residential roofing contractor to trust for dependable service, top-tier roofing products, and industry-leading warranties is Quality Home Exteriors. We're a locally owned and operated home improvement company that has been providing unparalleled service to area residents since 2001. We have proudly partnered with Atlas® Roofing to supply our customers with some of the best asphalt shingle roofs on the market. Paired with our expert installation service that prioritizes precision and customer satisfaction, the shingle roof you receive from us will offer worry-free performance for decades. That's why we're one of the leading roofing contractors in the area, and we'll be proud to make you the next satisfied customer on our list.