Upgrade the Soffit & Fascia at Your Omaha, NE, Home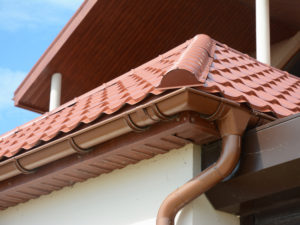 Your home's soffit and fascia play two important roles: Providing aesthetic appeal and protecting your home from structural damage. They are often the most overlooked part of a home's exterior, but soffit and fascia that are damaged or deteriorating expose your home to insect infestation, mold growth, rotted rafters, and more. To upgrade the soffit and fascia at your home in Omaha, Nebraska, or a nearby city, turn to the pros at Quality Home Exteriors. You can count on our expert team to install high-quality soffit and fascia that will provide decades of premium performance.
Charter Oak® From Alside® Soffit & Fascia
We're committed to sourcing our products from industry-leading manufacturers, and this is why we install Alside's Charter Oak® soffit and fascia that boast:
The exclusive TriBeam® System – This system provides optimal wind resistance and panel rigidity, making our soffit and fascia some of the strongest vinyl products on the market. In fact, in independent tests, our soffit and fascia have been shown to be five times stronger than leading brands.
Hidden aeration openings – Count on better ventilation in your attic thanks to hidden aeration openings that work to keep your attic cool and dry.
Fade-resistant colors – Aesthetics are key when it comes to soffit and fascia, which is why Charter Oak's products come in a number of beautiful colors. Plus, with technology such as Ti-Shield™ titanium dioxide that protects against UV degradation and DesignersChoice™ pigment concentrates that ensure the color won't wash away, you can count on decades of aesthetic appeal.
TrueShield™ impact resistance – Worrying about dings and dents damaging your soffit and fascia won't be a concern of yours anymore! TrueShield provides exceptional impact resistance.
Get Started
To learn more about the soffit and fascia we can install alongside your siding replacement in Omaha, NE, and surrounding areas, contact Quality Home Exteriors today. We'll be glad to schedule a complimentary in-home consultation at your convenience.