Vinyl Siding Is a Premium Choice for Homes in Omaha, NE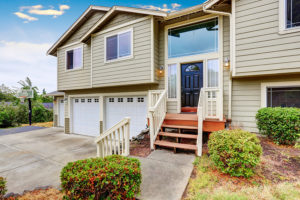 Nothing drags down a home's curb appeal like faded, damaged siding. If your siding makes you cringe every time you look at it, call in the pros at Quality Home Exteriors for vinyl siding that will not only look great but offer premium durability as well. We install Charter Oak® insulated vinyl siding from Alside® that is energy efficient, impact-resistant, and incredibly breathable.
Insulated Vinyl Siding
Charter Oak vinyl siding features a foam underlayment that is precisely contoured to offer a protective thermal barrier around your home. This means you can enjoy a warmer home environment in the winter and a cooler one in the summer without relying heavily on your HVAC system. Plus this insulating layer helps to limit outside noise for a quieter home.
What's more, this vinyl siding is made of a proprietary compound that provides enhanced durability. This compound includes such ingredients as titanium dioxide to prevent UV degradation and vinyl resin that ensures the panels won't warp, shrink, swell, or rot for vinyl siding that is truly maintenance-free.
Plus, Charter Oak vinyl siding is available in a wide range of colors, all of which are fortified with ChromaTrue® technology that offers excellent color retention, ensuring your vibrant siding will remain that way year after year.
Learn More
Contact Quality Home Exteriors today to learn more about the Charter Oak insulated vinyl siding we install for homeowners in Omaha, NE, and surrounding areas. We'll be happy to arrange a complimentary in-home consultation at your convenience.