What Is the Best Roofing Material?
Sep 09, 2020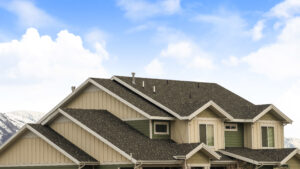 It doesn't take a rocket scientist to understand why a sturdy roof is important, but with all the options available, plenty of homeowners are unsure about what roofing material is right for their home. Most agree that a good roof needs to be dependable, attractive, and provide great protection from the elements, but which material should homeowners choose for theirs?
Choosing the Best Roofing
Figuring out which roofing material works best for your roof will depend on many factors. Since no two homes are the same, there isn't a one-size-fits-all solution for roofing However, there is one style of roofing that is far-and-away the most popular:
Asphalt Shingles
Asphalt shingle roofing is by far the most ubiquitous roofing choice for America and much of the world. It's easy to see why, since asphalt shingles are attractive, durable, and extremely affordable. Compared to other roofing materials, asphalt is inexpensive while still being able to last about 20 years, making it the best choice for many homeowners.
To add character and make your home stand out from the crowd of asphalt roofs, there are plenty of options for homeowners. Architectural shingles offer additional color, pattern, shadows, and depth compared to asphalt shingles. They're also available in more shapes and designs than traditional asphalt shingles.
Premium, designer shingles are also a great way to imitate the look of more expensive roofing materials for a fraction of the cost. For example, slate shingles can cost up to ten times more than an asphalt roof, but slate asphalt shingles can give you the same look without emptying your wallet.
Your Omaha Roofing Team
When it comes to the best roofing and installation in the Greater Omaha, NE, Metro-area, the team to turn to is Quality Home Exteriors. We offer premium Atlas shingles, installed by our experienced crew, to keep your home protected and looking fantastic. To find out more about any of our roofing products and services, contact Quality Home Exteriors today.