Are Acrylic Showers Durable?
Dec 02, 2020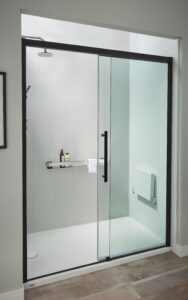 It's no secret that acrylic showers have been taking the home improvement world by storm. At Quality Home Exteriors, we proudly offer professional acrylic shower installation and design services, and we have helped countless customers improve their bathrooms with them for years. But, if you're just learning about these bathroom remodeling products, you may find yourself wondering if acrylic showers are durable, and we're here to help answer that. Read on to discover some of their benefits.
Durability Improvements
If you're considering a shower remodel, then acrylic showers are one of the options you have, alongside other more traditional materials, like tile and porcelain. While these older materials have their place, they do come with their own share of issues. Acrylic showers address many of these issues, including:
Cracking and Chipping
Acrylic showers are highly resistant to chipping, cracking, and peeling, plus they won't wear down over time like traditional showers.
Stains and Fading
Compared to traditional shower materials, acrylic showers are fantastic at resisting against stains and won't fade if maintained properly. Plus, you won't have to worry about your shower fading and losing luster over the years.
Mold and Mildew
At Quality Home Exteriors, our acrylic showers have been enhanced with antimicrobial technology, designed to slow or eliminate the growth of mold and mildew. That means you'll see less unsightly mold colonies and you'll spend less time hunched over scrubbing them clean.
Improve Your Bathroom With an Acrylic Shower
Homeowners everywhere love their acrylic bathroom products, and the combination of durability and low maintenance is one of the biggest draws. If you're interested in finding out more about acrylic showers, contact Quality Home Exteriors today.